What Is Technical SEO?
Many business owners don't know that they need SEO services or what Technical SEO is and how important it is for a website that is fighting to get in the first positions of the search engines for industry relevant keywords.
Technical SEO, represents the optimisation process of both website and server with the purpose of helping the search engines spiders crawl and index your website faster and more efficiently. It's usually up to the SEO Specialists to audit the website and put together a list of steps for the webmaster to follow and make the website compatible with the search engine guidelines.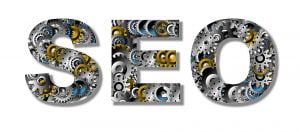 Alexis Sanders, Technical SEO manager @ Merkle, gives an even more specific definition: "Technical SEO covers the crawl, index, and render portion of the "crawl, index, rank" model. At a high level, you need to learn how to answer these questions:
Can search engine bots crawl/find your page? (includes topics such as status codes, sitemaps, information architecture, robots.txt, facets)
Can search engine bots index your page? (includes: meta robots)
Can search engine bots render your page? (includes: JavaScript, the DOM, page speed)
Can bots understand content on your page? (includes: structured data (Schema.org, HTML), accessibility)
Are you sending search engines the proper signals for dealing with ranking content? (e.g., canonical tags, dealing with pagination)
Is this page worthy of ranking? (includes: content relevance, authority, HTTP, UX, mobile-friendly, site latency)"
You can read more about What Is Technical SEO? Your Ultimate Guide To Getting Started  in SEMrush's great article.
What Are the Benefits of Technical SEO?
Proper technical optimisation will help improve your website's ranking for your target search keywords and phrases and as a result, drive more traffic to your landing pages. It will also make your customers journey a pleasant one by improving the speed of the website and that in turn will encourage conversions.
A technical SEO audit will address your website and server configuration. There are over 250 criteria to take into consideration when analysing a website so prepare for things to get techy.
The top things to analyse when performing a Technical SEO Audit are:
Crawlability
Rendering Performance
Indexability & Index Coverage
Mobile Responsiveness & Mobile Friendliness
Website Security – SSL (Secure Sockets Layer) Certificate
Structured Data/ Schema Mark-Up
Page Speed
Content Optimisation
Status Codes
Site Structure
Who Needs Technical SEO?
If you think your website is perfect in terms performance, online visibility & functionality then a technical SEO audit might not be for you. As our experience has proven, things can always be better, so this is why an in-depth technical SEO audit can certainly improve your search engine rankings. One thing is for sure, things are always changing and we all need to stay ahead of the game.

What do you do with a Technical SEO Audit?
The SEO audit will give you actionable suggestions for your website & server and show you how to improve your SEO. After you get your audit you have 2 options:
– Implement it, in-house: Forward it to your website developers and ask them to follow our suggestions.
– Let the specialists handle it: We all know that webmasters can be really good at what they do, but not all of them choose to develop their SEO knowledge. This is a fair and totally understandable point and also the reason why SEO Specialists exist. Let us help you with what we know best, SEO.
Contact us today to discuss your SEO requirements & how we can improve your search engine visibility and ranking.
Technical SEO Checklist
Common SEO issues
Meta Tags Analyzer
Google Search Results Preview
Most Common Keywords Test
Keywords Cloud
Related Keywords
Competitor Domains
h1 and h2 Tag Test
Robots.txt Test
Sitemap Test
Broken Links Test
SEO Friendly URL Test
Image Alt Test
Inline CSS Test
Deprecated HTML Tags
Google Analytics Test
Favicon Test
Backlinks Checker
JS Error Checker
Social Media Check
Speed optimizations
HTML Page Size Test
HTML Compression/GZIP Test
Site Loading Speed Test
Page Objects
Page Cache Test (Server Side Caching)
Flash Test
Image Expires Tag Test
JS and CSS Minification Test
Nested Tables Test
Frameset Test
Doctype Test
URL Redirects Checker
Server and security
URL Canonicalization Test
HTTPS Test
Safe Browsing Test
Server Signature Test
Directory Browsing Test
Plaintext Emails Test
Mobile usability
Media Query Responsive Test
Mobile Snapshot
Advanced SEO
Microdata Schema Test
Noindex Checker
Canonical Tag Checker
Nofollow Checker
Disallow Directive Checker
SPF records checker
What Tools We Use for our Technical Audits?
As we've mentioned before, there are at least 250 factors that we need to take into consideration when we perform our analyis, so we need proper tools to make sure we will leave no stone unturned.
From identifying site speed issues to analysing crawlability and indexability, it's very important to have the right tools to identify any technical issues that may be hindering your organic performance.
This is why we use only indutry reliable SEO tools like:
Screaming Frog
Google Search Console
Google Analytics
Google Page Speed Insights
Google Mobile-Friendly Testing Tool
Google's Schema.org Structured Data Testing Tool
W3C Validator
SEMrush
Ahrefs
Majestic
Moz Bar
Search Engine Optimisation Packages
BRONZE
SEO Audit & Suggestions

Technical Report

Speed Optimisation

Competitor Analysis

Monthly Strategy

Keyword Research

Website Structure

URL Optimisation

Landing Pages Optimisation

Meta Titles

Meta Descriptions

Heading Structure

Content Optimization

Internal Linking

Google My Business Setup & Optimisation

Standard Link Building

Dedicated Account Manager

8 Hours Work/Month

Google Analytics Setup & Tracking

Search Console Configuration

Monthly Report
SEO Audit & Suggestions

Technical Report

Technical Fixes

Sitemap + Robots.txt Configuration

Schema Markup Configuration

Speed Optimisation

Competitor Analysis

Monthly Strategy

Keyword Research

Website Structure

URL Optimisation

Landing Pages Optimisation

Meta Titles

Meta Descriptions

Heading Structure

Content Optimization

Content Creation

Internal Linking

Google My Business Setup & Optimisation

Bing Local Setup & Optimisation

Standard Link Building

Local Link Building

Dedicated Account Manager

16 Hours Work/Month

Keyword Tracking

Google Analytics Setup & Tracking

Search Console Configuration

Customer Support

Monthly Report
PLATINUM
SEO Audit & Suggestions

Technical Report

Technical Fixes

Sitemap + Robots.txt Configuration

Schema Markup Configuration

Speed Optimisation

Competitor Analysis

Monthly Strategy

Keyword Research

Website Structure

URL Optimisation

Landing Pages Optimisation

Meta Titles

Meta Descriptions

Heading Structure

Content Optimization

Content Creation

Internal Linking

Google My Business Setup & Optimisation

Bing Local Setup & Optimisation

Standard Link Building

Local Link Building

Dedicated Account Manager

24 Hours Work/Month

Keyword Tracking

Google Analytics Setup & Tracking

Search Console Configuration

Customer Support

Monthly Report

Monthly Crawl Error Check and Fixes